ENJOY OVER 25 % SAVINGS ON EXCLUSIVE CMF SPECIAL!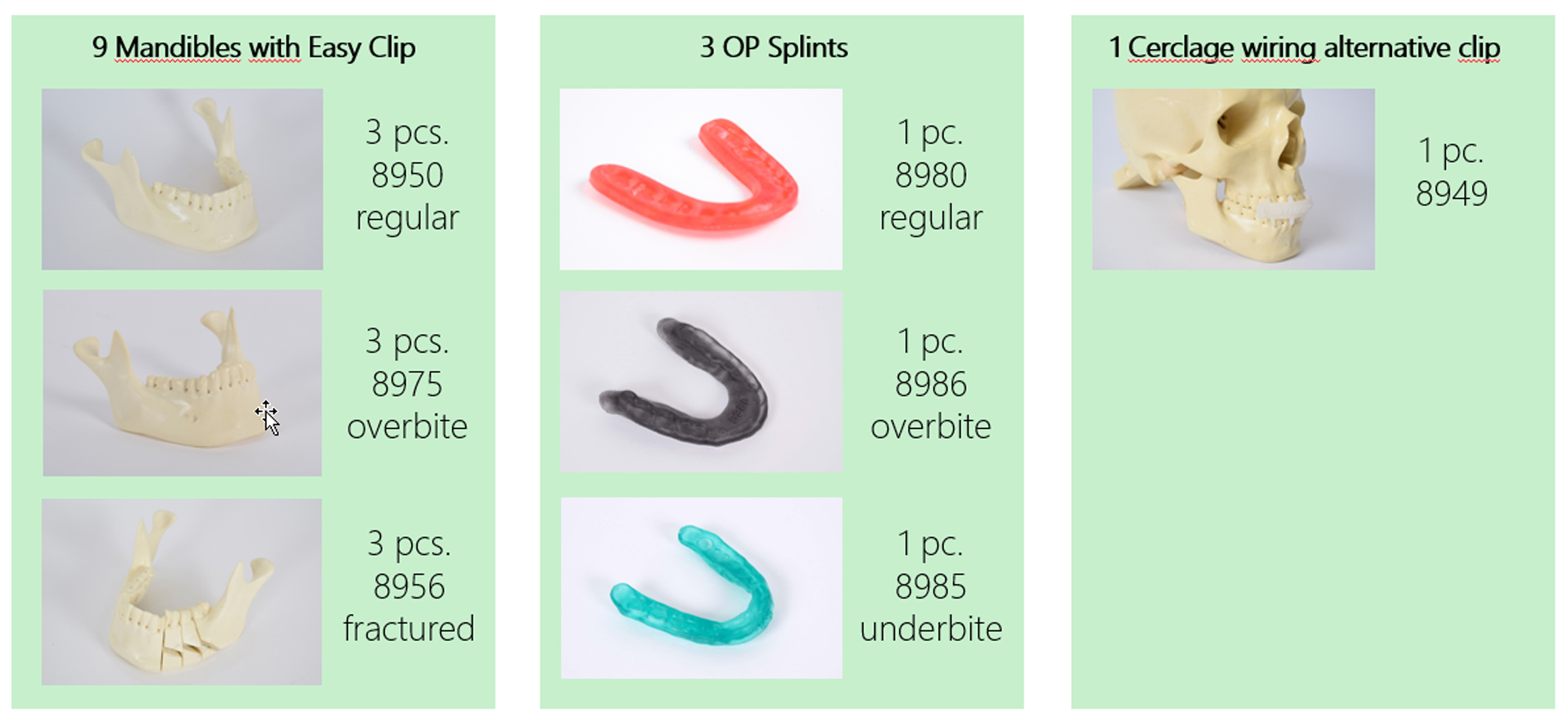 Product features
Very good screwing results with our specially designed bone material mixture
Efficient and stable training results in Orthognatic surgery education
All mandibles are compatible to Skulls and Maxillas thanks to EASY CLIP mechanism
Excellent behaviour and haptic feeling during plating and screwing
Mandibles with cortical shell and cancellous inner bone material
All models with drill holes between each tooth for Cerclage Wiring
OP Splints and Cerclage wiring alternative clip for multi-purpose use
Not exactly the models you need?
We can customize a complete CMF model bundle to your specifications.
Let us know your requirements.
Did you know?
SYNBONE CMF / NEURO models are used and recommended by Experts
SYNBONE CMF / NEURO models are also available with muscles / replacement skins / fractures / brain / dura / ventricles