Generic blocks, foams and rods for biomechanical testing
SYNBONE's generic blocks, foam series and rods are the perfect alternative to human cadaver bone material to test orthopaedic devices and instruments. They are ideal to perform standardized and repeated biomechanical tests.
In cooperation with ballistics specialists from the Swiss Defence Sector,  SYNBONE has developed a range of generic bone models. They are suitable to simulate the effects of ammunition on human bones. The geometrically simplified models are constructed from specially formulated polyurethane. This material indicates the same outcome as a real bone when struck by projectiles. Numerous test results of forensic investigation institutes show that the polyurethane material is very similar to cancellous bone.
Our wide range of generic blocks in various sizes, structures and materials can be used for testing and demonstrating the use of screws and implants. Ask for your required size and structures.
SYNBONE's foam blocks are available as single layer blocks or with a 2nd layer of 3 mm on the top. Contact us for the different densities which meet your individual requirements.
The bone-like Polyurethane coated plates with rubber skin are specially designed to enable the reproducible ballistic testing. They are available in diffent densities and sizes.
SYNBONE's osteoporotic, fractured or intact rods are the perfect alternative to human cadaver bones. We offer a wide range of different sizes and materials to achieve best testing results.
Designed for ballistic testing. Available in various diameters and wall thicknesses. Made of bone-like Polyurethan and optionally deliverable with a rubber skin simulating the periosteum.
Our generic bones with a layer of soft cancellous foam and a layer of tissue with slightly elastic touch to simulate the periosteum. A variety of different segmental fractures are available.
Benefits
Polyurethane material simulates humanlike bone structures
Testings can be performed under consistent conditions
Reproducibility due to homogenous material
Inexpensive alternative to human cadaver bone material
Models available with rubber skin simulating the periosteum
Can be used for testing and demonstrating of orthopaedic implants
Available in different sizes, structures on customers request
Intact and fractured generic rods available
Large variety of foam densities from 5 PCF – 62.5 PCF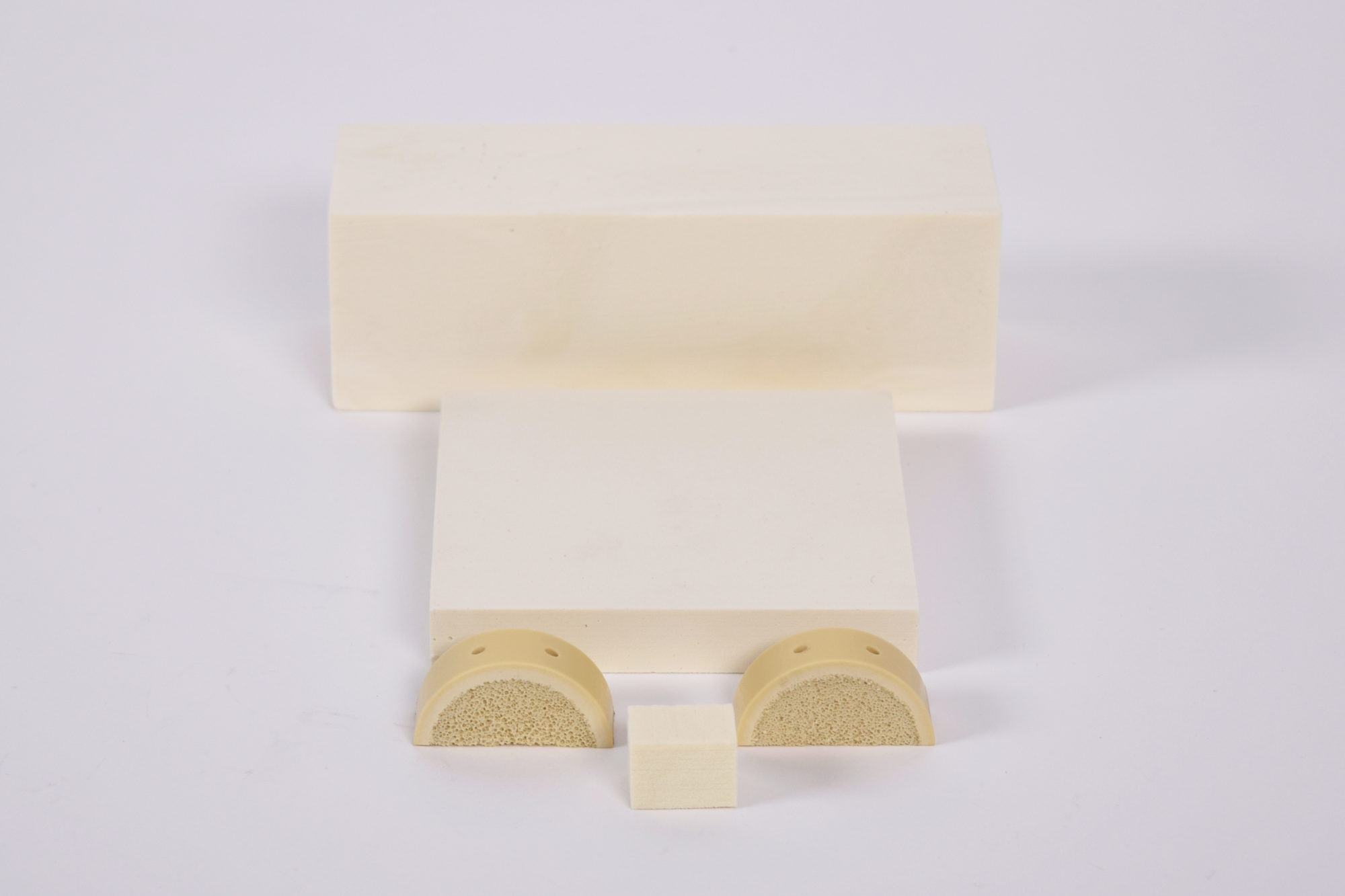 Customized solutions for forensic and ballistic investigation