ENJOY OVER 25 % SAVINGS ON EXCLUSIVE SPINE SPECIAL!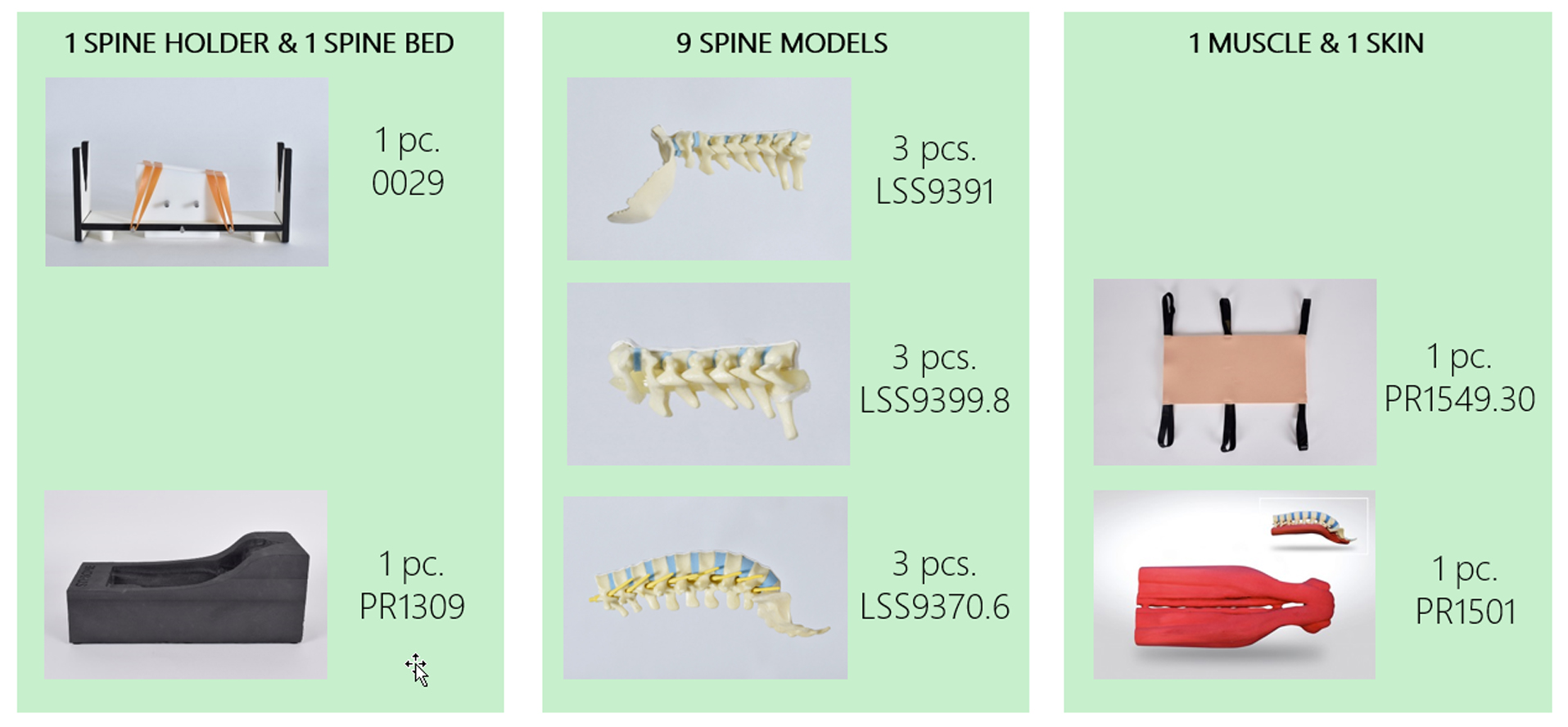 Product features
Very good screwing results with our specially designed bone material mixture
Efficient and stable training results in Augmentation/Vertobroplasty workshops
Great x-ray imaging even without special coating
Excellent behaviour and haptic feeling to insert pedicle screws or Jamshidi needles
Spine Holder Compact guarantees firm hold during spine workshops
Spine Bed for posterior access
Muscle and Skin for multiple use
Not exactly the models you need?
We can customize a complete spine model bundle to your specifications.
Let us know your requirements.
Did you know?
SYNBONE Spine models are used and recommended by Experts
SYNBONE Spine models are also available with Flava / Spinal Cord / Soft Tissue / Dura Mater / Muscles / Nerves