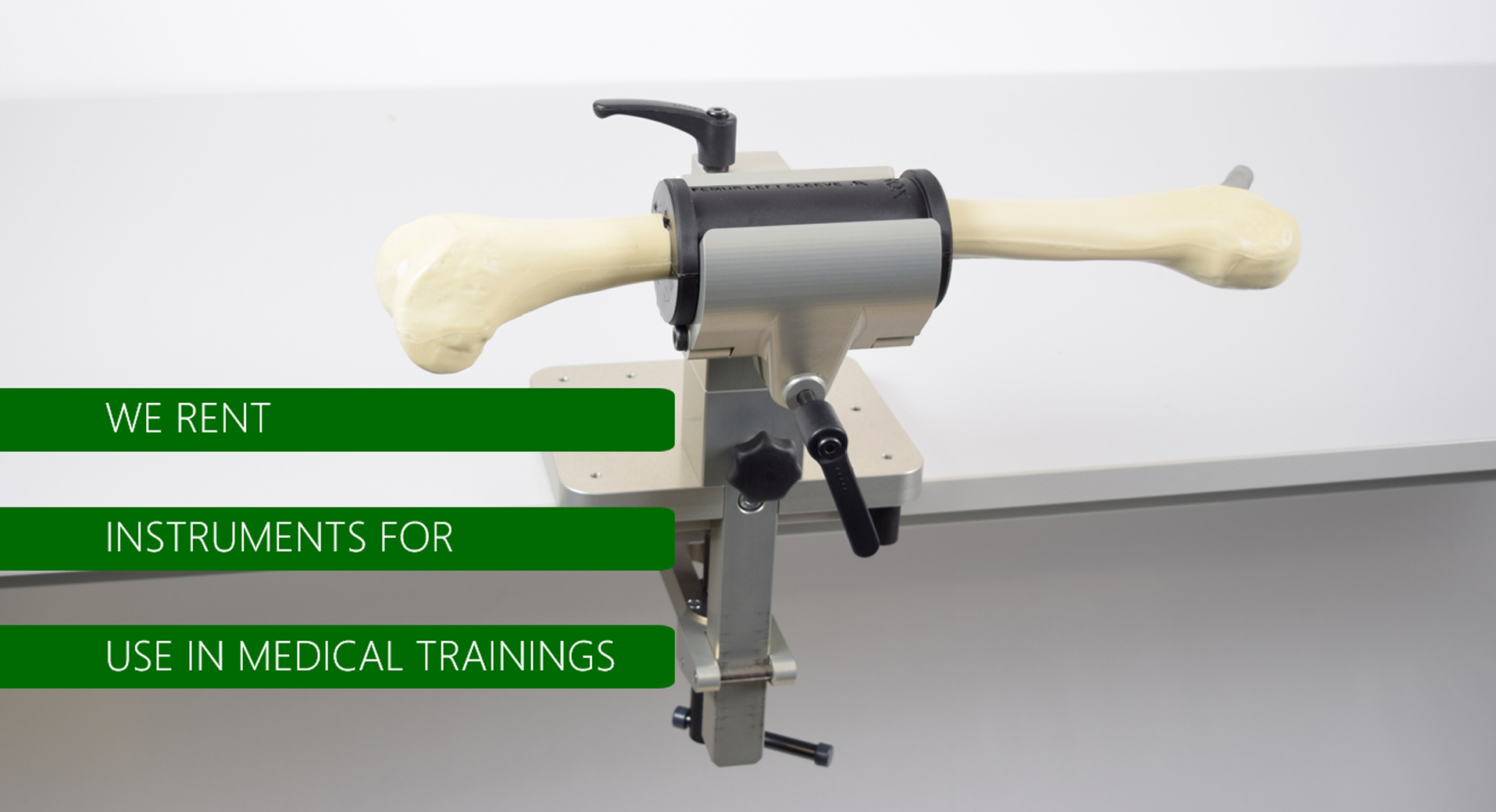 Rental service – the economic solution for single useage

The economic solution for your surgical on-site training or workshop. SYNBONE rents instruments and apparatus for use in medical training and conducts workshops relating to the use of our medical apparatus and instruments, particularly the simulation apparatus.
Ask us for our attractive rental rates of Holder Systems, Surgical Training Models our personal support in conducting your workshops for an individually desired period of time.
Contact us for more information: sales@synbone.com
Ask us for rates and availabilities