ENJOY OVER 25 % SAVINGS ON EXCLUSIVE HIP HOLDER SPECIAL!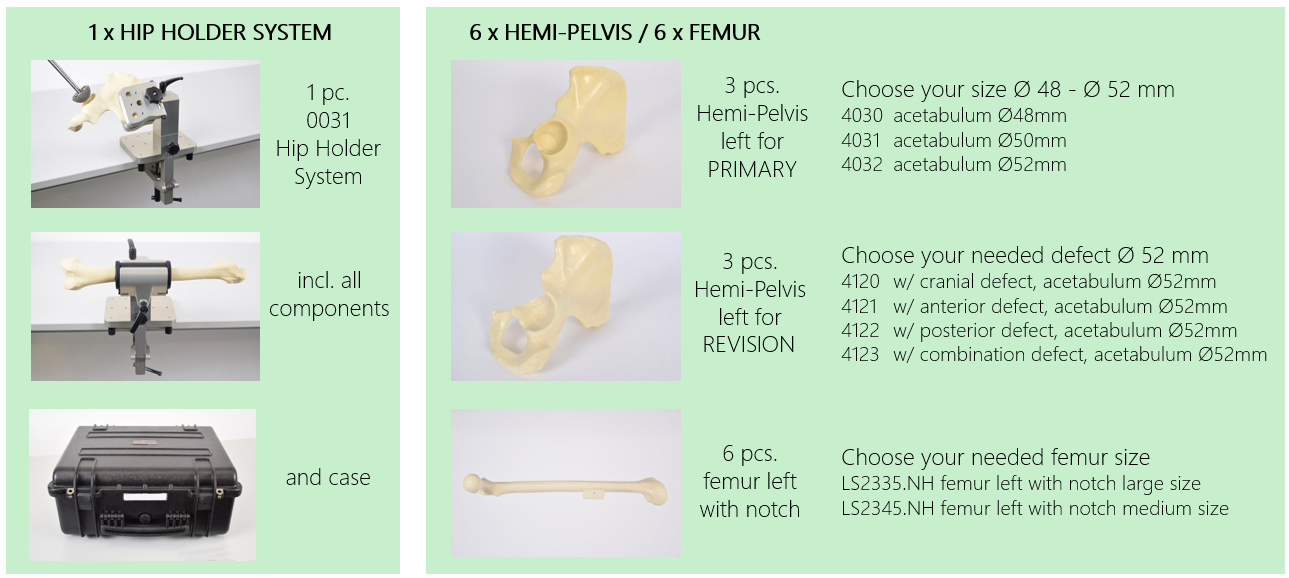 Package features
Hip Holder System – 2 in 1 system
Hemi-Pelvis Clamp for acetabular reaming in lateral and supine position
Sleeve Clamp for femoral reaming and stem insertion
Various rotation and table mounting positions
Hemi-Pelvis and Femur models with

solid cortical and cancellous bone

structure
Not exactly the models you need?
We can customize a complete HIP HOLDER bundle to your specifications.
Let us know your requirements.